THE EVENT AHEAD IS OF GREAT IMPORTANCE .
A NEW LIFE IS SOON TO ARRIVE .
•
Do you want counseling?
•
Where are the resources you need?
•
Are you considering putting the baby up for adoption?
We are the people with answers and services.
Our services are confidential, free, supportive, and non-judgmental.
If you are happy yet confused, or worried and in need, visit us today.
We will ease your heart, educate your mind, and supply your needs.
We are ready, willing, and able to guide you, assist you, and prepare you for birth.
Our service offerings are supportive, confidential, and non-judgmental .
If you're feeling confused, worried, or overwhelmed, visit us today.
If you wish, you can start with a telephone call.
Then, we'll be waiting for you to come in.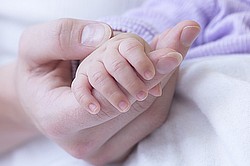 Mission Statement:
"The mission of the Advice and Aid Pregnancy Center is to help women continue their pregnancy in a normal and healthy manner. The center carries out this pro-life mission by providing resources, services, training, and education to encourage a lifestyle that is beneficial for the mother, the unborn child, and the family. The spirit of the pro-life mission is to celebrate life at all stages of development."
Our center is run by donations and gifts from people like you. If you would like to help continue our ability to serve the community, click on the "donate" button below and follow the instructions. We appreciate your support!
Advice and Aid Pregnancy Center • 2975 Northern Avenue, Kingman, AZ 86409 • 928-692-1301
Hours: Mon. 11-4; Tues 10-3; Wed 10-3; Thur 10-3